 The Leaders in Economic Development (LEAD), in a collaborative effort with the stakeholders of Lake, Mason, Newaygo, and Oceana Counties, enhance the equity of regional recreational assets by delivering the WIDE OPEN WEST unified trail identity for the purpose of attracting trail users of every persuasion to experience expansive access to a wide open scenic trail system from the forest to the western shore of Michigan.
WOODS – WATER – WEST
Find Your WOW!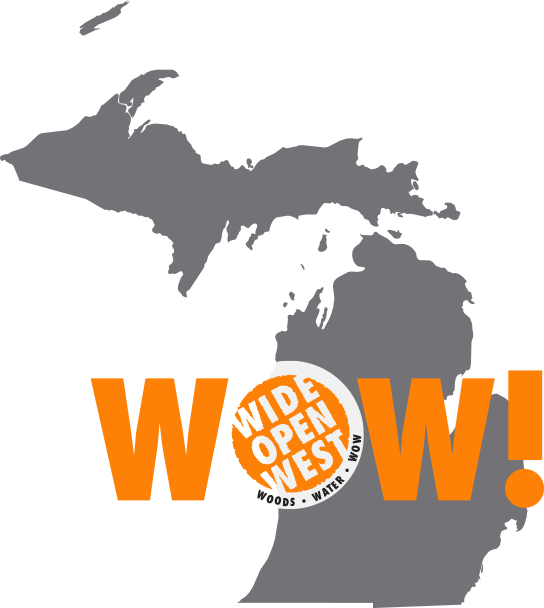 Our purpose for this project is the development of:
A 

recognized brand amongst all trail

user types

A

n

impressive 4-county network of trails

that draw

people from around the

Midwest

4-season 

awareness of regional tourism

assets

O

pportunities 

for asset connectivity

supporting

sustainable economic growth for the entire

region
The element of unification drives the initiative for this trail system brand. The mark identifies all trail types, for multiple user groups, as the route to wide open scenic adventure regardless of which path they choose.
Through this initiative, each trail system retains its unique identity, while adopting the designation of the unified brand as a participating partner. This unifying designation offers trail user groups the ability to immediately recognize and connect with the experience of the brand that has been developed through regional promotion.
This unified marketing approach for the trail systems of this region will allow the stakeholders, within each participating county, the ability to efficiently market their trail assets telling a unified story of the no boundaries experience of a connected region.
Developing this region as the premier destination to experience expansive access to a wide open scenic trail system from forest to shore will create the ability to attract investment in future asset development projects, as well as provide economic stability and opportunity along all trail systems of the region.
Interested in keeping up on the latest projects, events, and opportunities? Join our mailing list for the latest information about WOW trails.